Do you know the real difficulties of overseas expansion?
"We need to find a reliable local business partner"
"How can I secure and develop local human resources?"
"I don't know how to get the right permissions"
"I had trouble getting permissions and approval"
"I would like to have an effective marketing plan to maintain profits"
Companies having an eye on overseas business are facing three major problems: human resources, administrative procedures and marketing. You would think that once these points are carefully planned, the expansion should be smooth. However, once on site, other unexpected challenges will appear.
Gas, water supply (infrastructure)
The Japanese standard of easily getting water after only one week doesn't apply overseas. It isn't uncommon, especially in Asia, to be kept waiting for a long time. It is imperative to know about the local customs and procedures.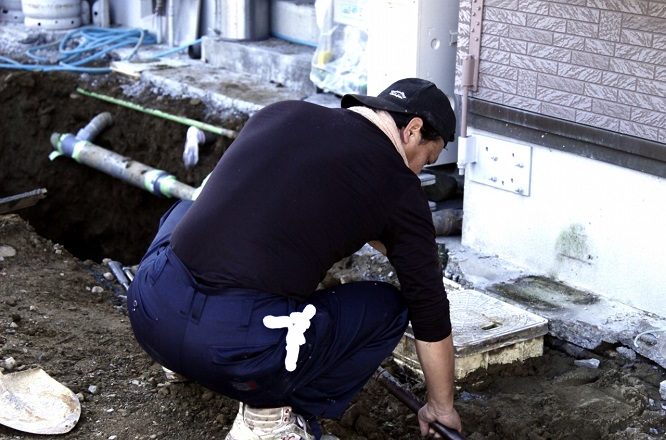 Interior Design
"Same specifications lead to the same budget", this couldn't be more wrong. In some cases, marble is even cheaper than vinyl tiles. It is crucial to reduce constructions costs by carefully matching Japanese and local specifications.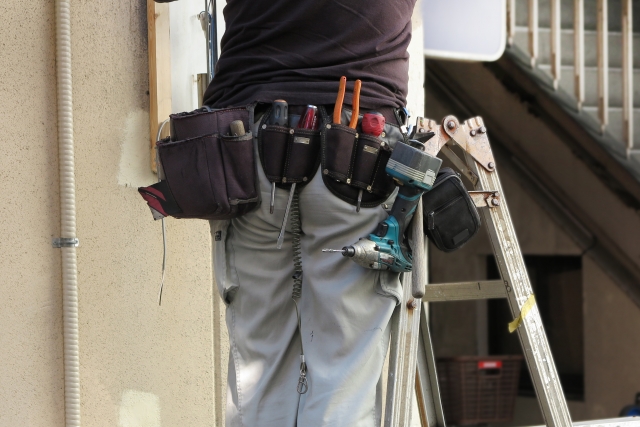 What makes K&B International so efficient in Asia and in Vietnam?
K&B International is a company that carries out diversified management services for a wide range of businesses like restaurants, osteopathic clinics or hotels in Japan.

The relationship between K&B International and Vietnam began with the encounter between Mr. Yasuyuki Miyazaki, Managing Director of COM Food Services, Inc. and Mr. Mieda, president of our Company.

Mr.Mieda got to know Mr. Miyazaki, who already had a company in Vietnam and had just opened the first Vietnamese restaurant in Osaka "AN NGON". They quickly became Friends. From there on, Mr. Mieda often travelled to Vietnam and, with the guidance of Mr. Miyazaki, he soon became fascinated by the energy of the country.

Mr. Mieda rapidly started his own company in Vietnam. With the help of Mr. Miyazaki, he expanded his network in Vietnam, and now runs a local subsidiary called K&B ASIA. He has been managing the hotel Zen Diamond in Da Nang.

Naturally many people started asking Mr. Mieda for advice about how to open a business overseas. Mr. Mieda was surprised by the large number of people interested in it. While sharing his knowledge about Vietnam, he came to the idea that by helping people he could enrich both Japan and the countries where businesses were opened. That is how he started a company to help and support overseas expansion.
Here are the three benefits of using K&B International's overseas expansion support
POINT 1 
Response speed
With our huge amount of information, there is almost no waiting time. We can offer immediate response to crucial questions. We not only directly meet our clients but also offer advice over the phone, e-mail, LINE or other chat applications. We build an environment that does not stress the client.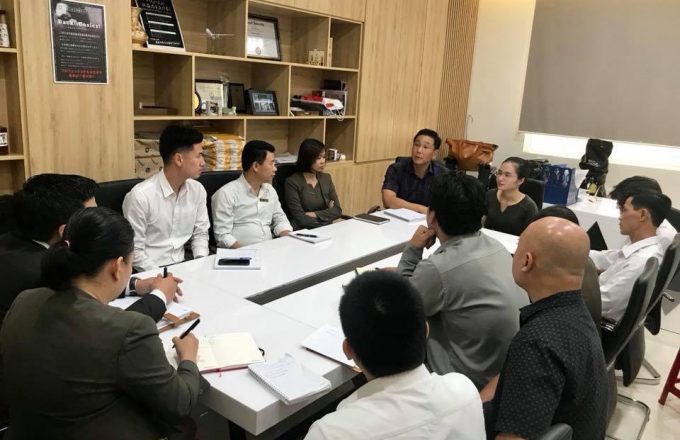 POINT 2
Analysis and advice
Every problem has a solution. Problems working abroad mostly arise from misunderstanding the local culture and customs. We quickly identify the problem and provide the appropriate advice with our analytical skills based on our personal experience.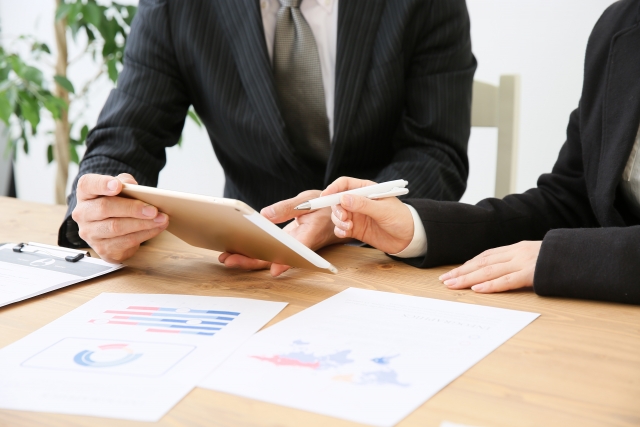 POINT.3
A wide range of overseas connections
Through meetings with expatriates we have built a strong network of managers who have developed businesses in Vietnam. The benefits of these connections are far beyond a standard corporate database. We specialize in overseas expansion to Vietnam and also support overseas expansion to Thailand, Singapore, The People's Republic of China and Dubai.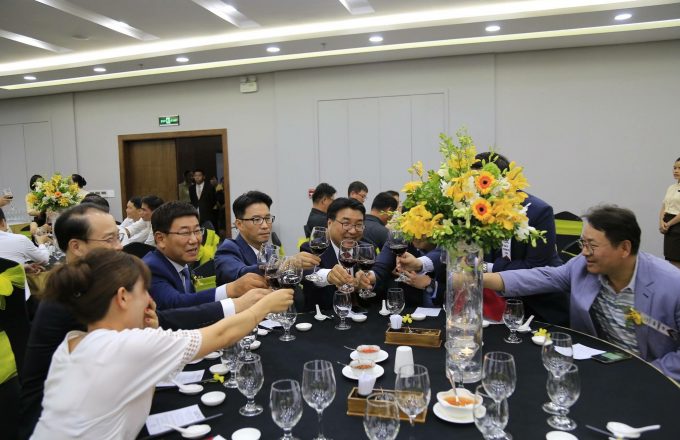 PLAN.1
Daily trouble support
30,000 yen (w/o tax) monthly
After starting a local business, various problems might occur on a daily basis. This plan offers to take care of these inconveniences.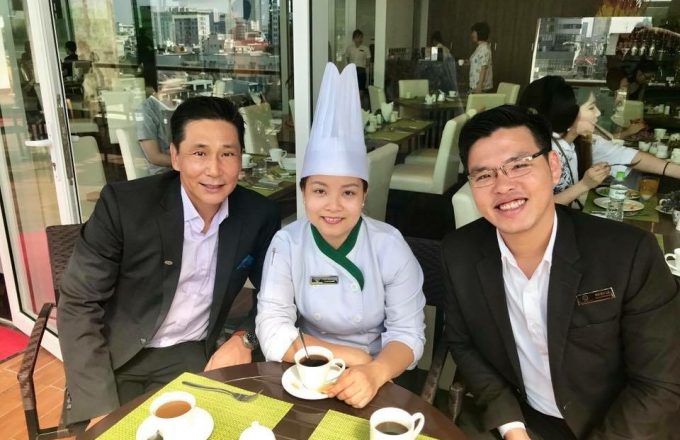 PLAN.2
Business matching
300,000 yen (w/o tax)
Being in Japan, it is often difficult to search for a potential partner company. Our business management experience in Vietnam added to the personal connections we have built by meeting local representatives enables us to easily confirm the reliability of future business partners and property information. This plan helps matching local people and with your company.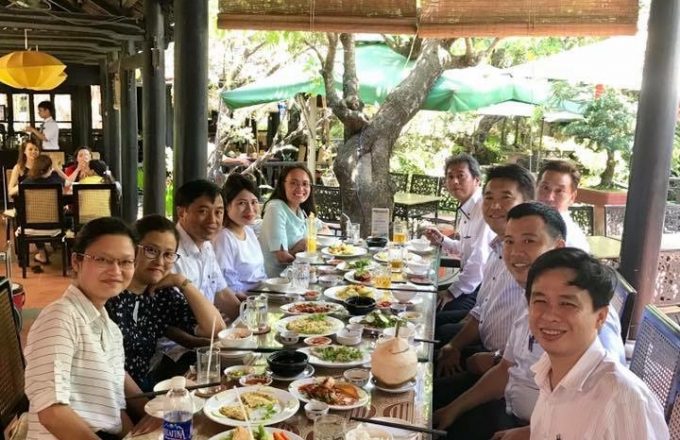 PLAN.3
Overseas expansion full support plan
500,000 yen (w/o tax)
When expanding overseas, it is particularly difficult to obtain business licenses and various permits in order to obtain the essential infrastructure, and to find the right personnel. Though our experience working in Vietnam and our strong local network we are able to solve problems that might not be expected.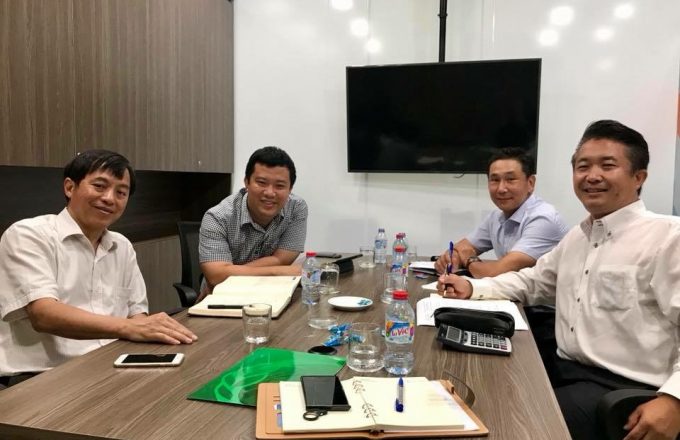 After one failure, we truly understand the value of the service

A company working in the food and beverage industry
Q. Tell us about your business.
We operate approximately 300 restaurants, including pubs and Italian restaurants, all directly managed and operated both in Japan and overseas.
Q. Can you tell us about your bad experience from overseas development?
We opened an Italian restaurant using marketing and location research in Vietnam and were very satisfied at first. However, after the application, we weren't able to obtain any permissions even after half a year of waiting. In the end we had to give up.
Q. What was the difference using K&B International?
We obtained all the permissions in only three months. Everything went smoothly thanks to K&B's strong connections in Asia, especially in Vietnam.
Q. How was it after obtaining all the business licenses?
We understood that we had to find which building materials were cheaper locally. We were surprised that we had to specify that all the furniture matched in size, this would not have been needed in Japan. Thanks to K&B's advice, we were able to reduce the initial investment and achieve an interior design that didn't feel or look low-priced.
Q. Do you have a message to managers who are considering expanding overseas?
In the future, the number of companies entering overseas markets will increase. It becomes absolutely necessary to find the right advice and the right partners. K&B is extremely supportive as they offer help even with business negotiations. We feel we can confidently let them handle the situation.